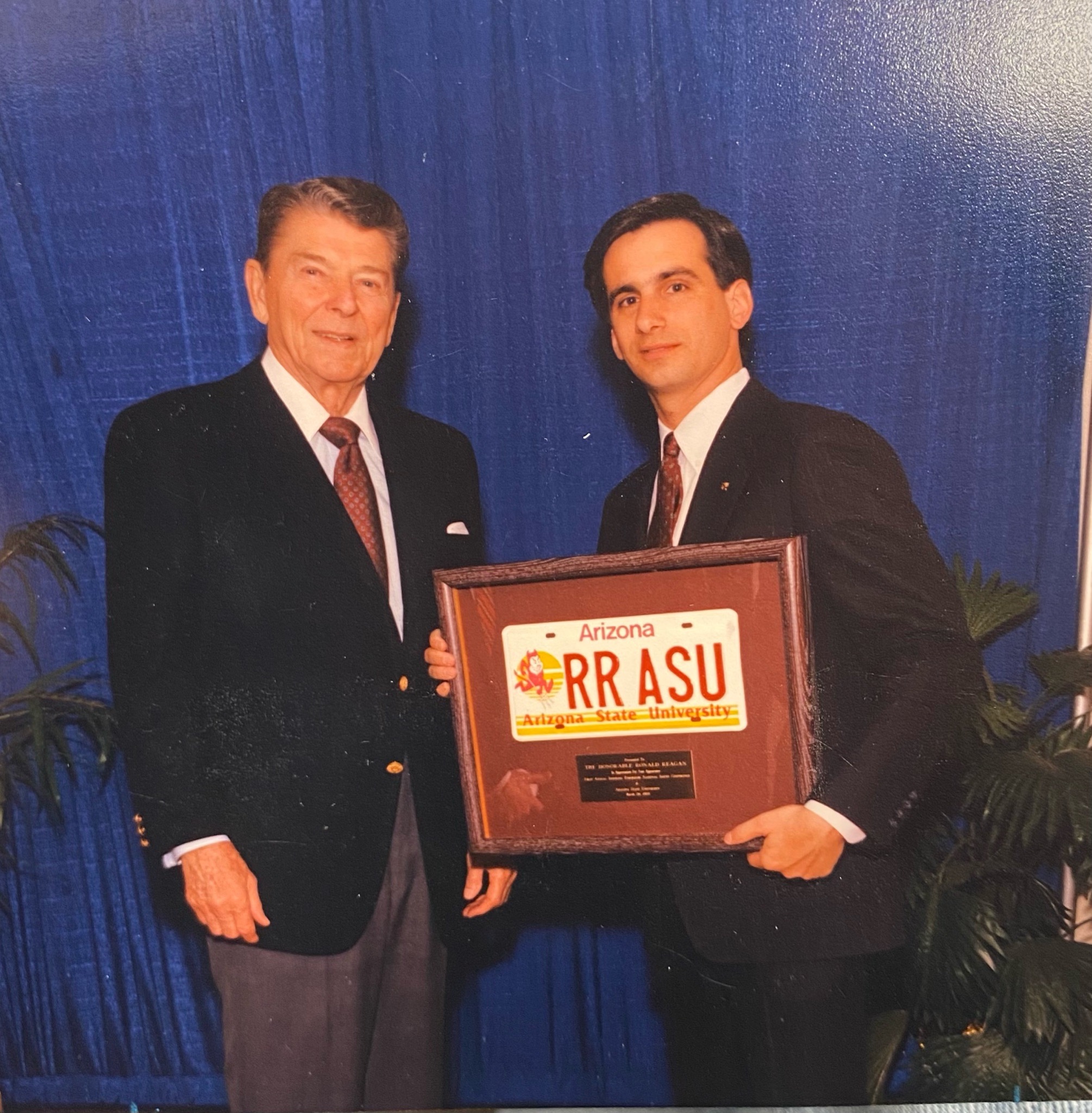 Neil Giuliano-Former Mayor Tempe, AZ 
Brother Neil Giuliano is one of Zeta Upsilon's most honored and valuable members. He received
his Bachelors of Arts degree in Communication in 1979 from ASU and received a Master's
Degree in Higher Education Administration in 1983. Among many other involvements on
campus, he most notably served as 1982-83 Student Body President. After graduating, he
created and taught a Personal Leadership Development LIA494 course while serving as Zeta
Upsilon's academic advisor and was Resident Advisor at 601 Alpha Drive for three years: May
1985-May 1989.
Giuliano was elected to the Tempe City Council in May 1990 and four years later was elected as
the youngest mayor in Tempe history. He served three two-year terms and one four-year term,
from 1994-2004. For his first city council election, The Sigma Nu house served as Giuliano's
campaign phone bank, where dozens of brothers made calls for Giuliano ultimately securing his
upset election victory. His leadership and service as Mayor is widely regarded as a major
success and turning point in Tempe history. Giuliano led major urban redevelopment efforts
including the creation of Tempe Town Lake and surrounding park area, the regional Valley
Metro Light Rail, and the Tempe Center for the Arts. He also broke a barrier as the first directly-
elected openly gay Mayor in the United States, at a time when LGBTQ visibility and equality was
not widely accepted. He decided not to seek a fifth-term as mayor in 2004, for which he would
have run unopposed, saying at the time: "One should serve well and then move on; it's always
better to write your own exit and leave while they still want you to stay."
He co-chaired the final 2004 presidential election debate hosted on the ASU campus, between
President George Bush and Senator John Kerry, and then was recruited to serve as CEO for
important causes: the national Gay & Lesbian Alliance Against Defamation in NYC and LA, the
San Francisco AIDS Foundation, and with Greater Phoenix Leadership, the Arizona CEO Business
Roundtable. Brother Giuliano is the author of "The Campaign Within: A Mayor's Private Journey
to Public Leadership".
Among many regional and national recognitions, Brother Giuliano was named the 69th Man of
the Year in 2018, considered the highest honor in Arizona, first bestowed upon US Senator
Barry Goldwater in 1949. Giuliano is an incredible example of what it means to be a member of
the Legion of Honor and will always serve as one of Zeta Upsilon's most prominent and
important members. His lifelong commitment and service to Sigma Nu serves as a worthy
example to all brothers. Says Giuliano "Being welcomed into the brotherhood of a fraternity
remains among the highest honors of my lifetime and I owe much of my success to that long
ago decision to accept a bid, work hard and become a part of Sigma Nu."
ZY745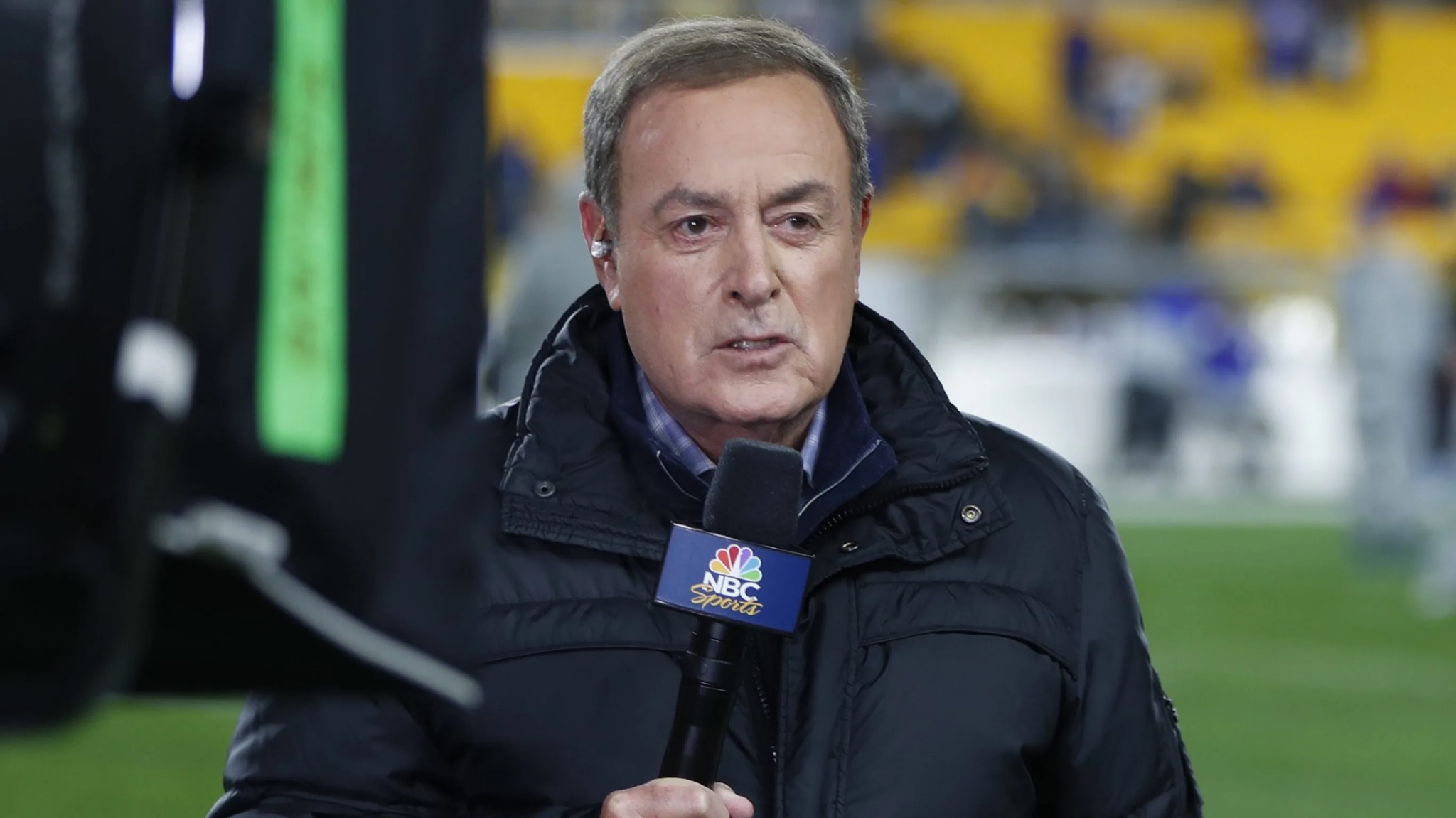 Al Michaels-Sports Broadcaster  
Alan Richard Michaels, the iconic voice behind many of the greatest moments in sports history, a Knight of the legion of Honor.
Al Michaels was born on November 12, 1944 in Brooklyn, New York. He grew up in Brooklyn and Los Angeles, before coming to Arizona State in 1962. He graduated from Arizona State in 1966. At Arizona State he was a member of Sigma Nu, as well as, serving as the sports editor for The State Press and broadcasted ASU sports games for the student radio network.
Following his graduation Michaels has gone on to have a legendary play-by-play broadcasting career. Michaels is one of only two men to have broadcasted the Super Bowl, the World Series, the NBA Finals, and the Stanley Cup Final. Michaels is also remembered for his call of the "Miracle on Ice" during the 1980 Winter Olympics.
ZY937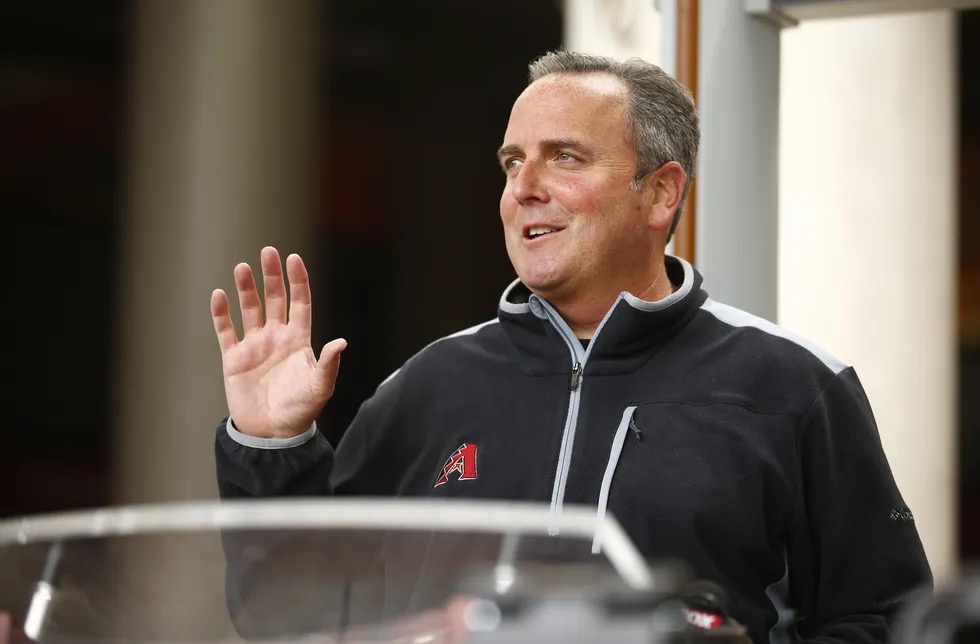 Derrick Hall-CEO Diamondbacks 
Derrick Hall attended Arizona State University on a speech and debate scholarship. He went on to receive a bachelor's degree in broadcasting and journalism from Arizona State University. In 1989-90 Derrick was Commander of the Zeta Upsilon Chapter. In 1991 Derrick was named Arizona State University's "Man of the Year". Hall was inducted into the ASU Walter Cronkite School of Journalism and Mass Communications Alumni Hall of Fame in 2002. After Graduating from ASU, while heading the Arizona Diamondbacks he earned a master's degree from Ohio University in sports administration. In 2006, Ohio University's Sports Administration Program recognized Hall as the 25th recipient of the Charles R. Higgins Distinguished Alumnus Award. In 2012, he received an honorary Doctorate degree from the University of Phoenix and spoke at the school's convocation. Once Derrick graduated, he started his career with the LA Dodgers where he worked for 12 years, while at the Dodgers he hosted several sports radio shows spotlighting the Dodgers. While living in Southern California Derrick taught as an adjunct professor at USC, upon returning to Arizona he has served as an adjunct professor for ASU. Derrick was noticed by Ken Kendrick (the owner of the Arizona Diamondbacks), when Ken heard Derrick was a fellow Sigma Nu, he immediately recruited Derrick to be a Senior VP of the club. Derrick currently serves as the President and CEO of the Diamondbacks. Derrick remains involved with the Zeta Upsilon Chapter helping with Rush and has provided internships to several current knights. Derrick has been the keynote speaker for Sigma Nu's College of Chapters Commanders convention.
Scott Rutledge has stated that Derrick is one of the most influential members of his college career "Derrick was my Commander and showed me the true meaning of how to be a Knight."
ZY900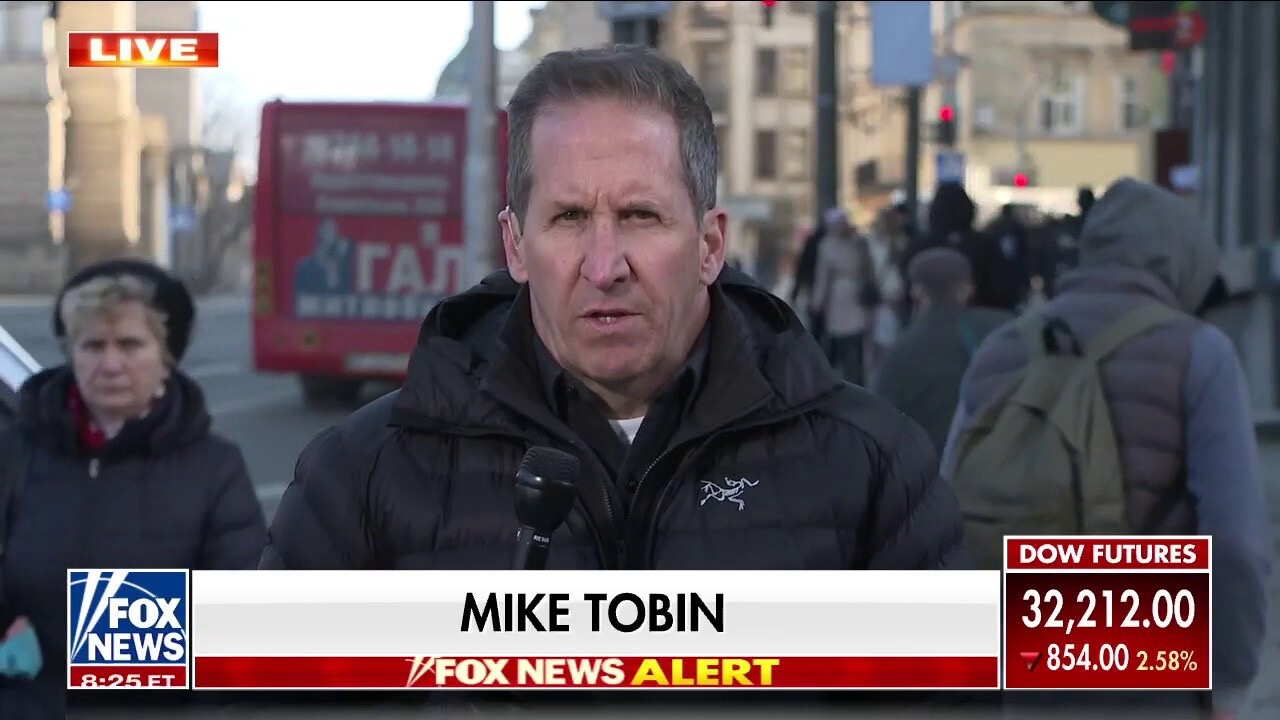 Mike Tobin-Fox News
Brother Michael "Mike" Tobin is an internationally respected media correspondent originally from Barrington, Illinois. He's had a decades-long career with Fox News where he has reported on the most crucial global events of the twenty-first century.
He pledged Sigma Nu Zeta Upsilon in the Fall of 1987 after transferring from the University of Illinois. In addition to Zeta Upsilon's outstanding reputation, Mike's brother, Kevin Tobin (ZY 373), was one of the main reasons he chose to rush. Little did Mike know that his decision to pledge would drastically change his life for the better.
During college, Mike was determined to get as involved in campus life as possible. While studying journalism at the Walter Cronkite School, he was also involved with the student newscast, SouthWinds, and served as the captain of the ASU Cheer Team. Mike loved his important on-campus roles, but his dedication to Sigma Nu was also of the utmost importance. He served in many different capacities within the chapter including as Greek Sing Chair (1988) and on the ZY Executive Council (Member-at- Large). But, his largest contribution was doing the small projects that needed to be done.
His fondest memories at Sigma Nu were the friendships and ties of brotherhood. He recalls his relationship with his pledge brothers being the strongest. Tobin says, "I got advice early on. If you walk away with a group of core friends that you can count on one hand, you're doing well! We overshot that mark, particularly with the fall 87 guys because we have a great bunch!" Going on to state that during the 80's at Zeta Upsilon, "Everybody was pulling for each other!".
His core group sticks by his side to this day and have done so throughout all of the success he's experienced in his career. He states, "There is a worldwide network of support through Sigma Nu. Everyone that I was close to ended up being wildly successful! I've always known that I had a core group of smart and hard working guys who were pulling for me! These were men that I sought counsel in throughout my career in journalism".
When asked about his advice to current collegians, he states, "Do everything! All organizations and projects need a manager. You'd be surprised to learn the amount of people who don't know how to take an idea from thought to finish in the working world. At Sigma Nu there are countless opportunities to take a project from an idea, put people in place, and execute a plan. If you do even the seemingly unimportant, and pick up projects, learn how to execute, then you'll have that skill when you leave school." Lastly he adds that, "The best leaders are looking for a result. The key to doing well around powerful people is bringing a result and having a good foundation of knowledge when it comes to execution."
Tobins other notable career accomplishments include being the first reporter embedded in Iraq following the fall of Baghdad, first reporter into combat with the Israeli Defense Force in the 2006 Lebanon War, and the first reporter into Gaza with Israeli Forces during the 2008-2009 Gaza War. Some of his most important stories include the 2003 Fall of Baghdad, the 2022 Russian Invasion of Ukraine, and the war in Afghanistan.

ZY883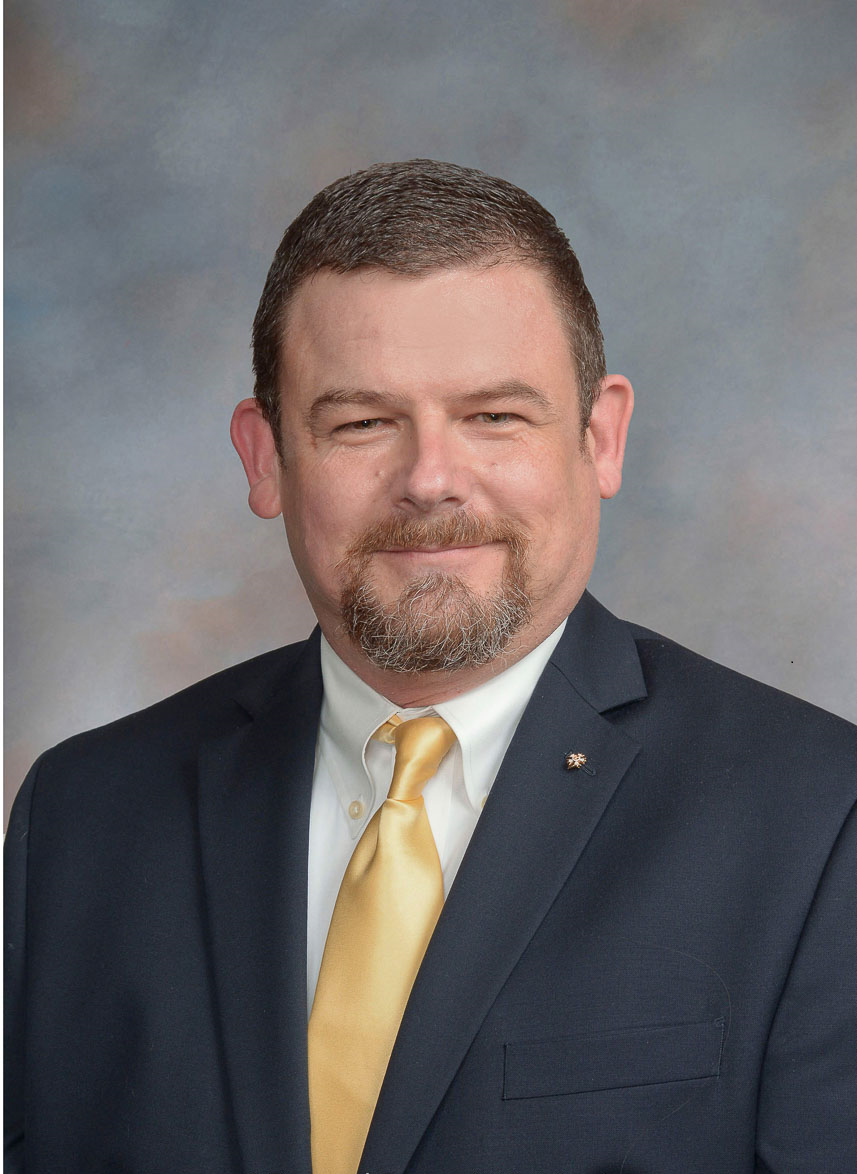 Scott Rutledge-Alumni Advisor 
Scott Rutledge
In 2001 through 2008, Scott worked with Toyota Motor Sales, USA Inc, where he implemented
LEAN Management in Dealerships across the western United States. In 2008 Scott transitioned
into the public sector working with the State of Arizona as a Management Analyst. In
2016 Scott received the Designation of Certified Public Manager (CPM) from Arizona State
University. The CPM certification is a rigorous program that develops the competencies used in
public executive management. These competencies include; Personal and Organizational
Integrity, Managing Work, Developing Staff, Leading People, Systemic Integration and Change
Leadership. Currently Scott works with the Trial Courts of Arizona as a Court Administrator,
providing process improvement for the Arizona courts.
In 2010, Scott was asked to be the Zeta Upsilon chapter of the Sigma Nu Fraternity's House
Corporation President and Alumni Advisor. Due to the lack of alumni involvement before
Scott engaged the chapter, the chapter was removed from the University in 2012.
When the Chapter returned to ASU in 2017 Scott was asked to return as the Alumni Advisor and
House Corporation Treasurer. Scott identified the reasons for the chapter losing their charter in
2012 and decided that alumni involvement is essential to hold the chapter accountable for their
actions. Scott works with the chapter on a weekly basis using a Personal Leader Development
model. Scott's commitment to the chapter; modeling Love Truth and Honor, instilling the
mentality that Sigma Nu is a lifetime commitment, was rewarded by receiving the 2019
National Advisor of the Year out of 176 Sigma Nu chapters. In 2022 Scott was awarded Arizona
State University Chapter Advisor of the year out of both Fraternity and sororities. Scott enjoys
competition shooting, spending time with his wife and incorruptible woman Megan. Scott has
coined several mantra's currently used by Zeta Upsilon; "You are better then no one and no
one is better than you", "It will be done, and I will do it", and "Be a Man!".
Scott has stated that I learned far more from being a member of Sigma Nu than any other single
source in my life.
ZY965